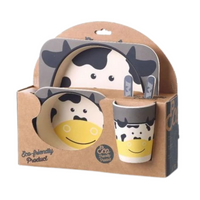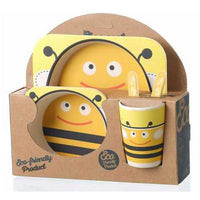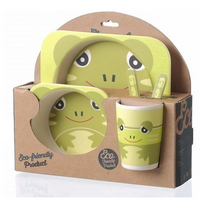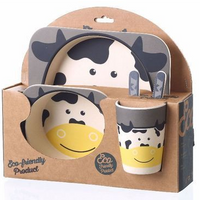 Kiddies Bamboo Dining Set For Kids
Our eco-friendly kiddies bamboo dining set for kiddies is perfect for kiddies birthday parties, picnics and every day use.
It has been tested and proven that if you transfer hot food straight from the oven, stove or microwave into a plastic or melamine, toxic components from the plastic or melamine can leach into your food and make you ill. Why take the risk when feeding your children?
Bamboa has the ultimate green and safe solution for serving your little ones: It is a five-piece set, made from compressed bamboo fiber and plant based colours. It is durable, unbreakable and biodegrades within two months once it is buried under the soil. 
The healthiest choice for kiddies!