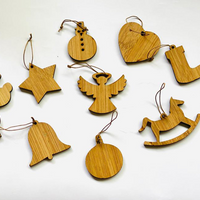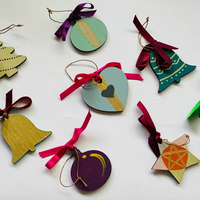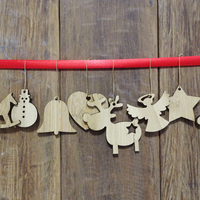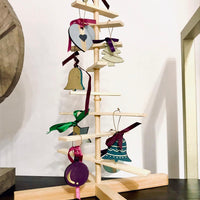 Bamboo Christmas Tree Ornaments
For a greener and eco-friendly Christmas this year, Bamboa brings to you it's collection of ten bamboo Xmas Tree ornaments to hang on your Christmas Tree, to hang in your window or to decorate your walls.
We have designed a set of Christmas ornaments using 100% sustainable bamboo to provide you with a better alternative to the standard ornaments.
They can be painted or left in their natural state. What a fun activity for kiddies! They are biodegradable if discarded but can last a life time.
 The pack of 10 Xmas ornaments includes the following figures:
- Reindeer
- Bell
- Stocking
- Star
- Rocking horse
- Snowman
- Christmas Tree
- Angel
- Heart
- Christmas Tree Ball
Made from 100% sustainable bamboo in Vietnam.