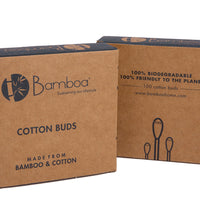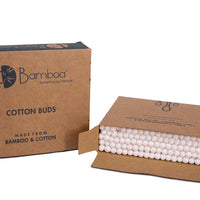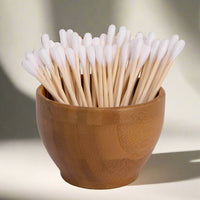 Bamboo Cotton Buds by Bamboa
100% Biodegradable & Eco-friendly Bamboo & Cotton buds.
Made from 100% sustainable bamboo and organic cotton, our buds are 100% biodegradable once thrown away. 
Every year, billions of plastic buds are found in the oceans. And yet, fish doesn't have ears. 
These swabs are in the top 10 waste found on the beaches. Once plastic buds are dumped in the ocean, the adverse effects are considerable. The first victims are marine animals and seabirds because they 
swallow them. 
Help make a difference and make the best choice for our planet! 
One pack contains 100 pieces.