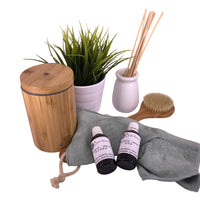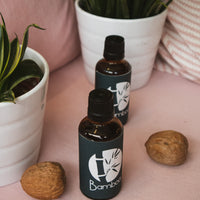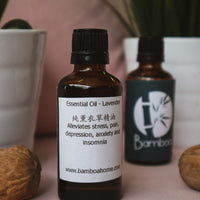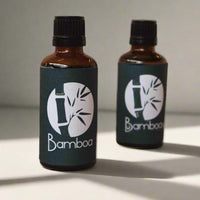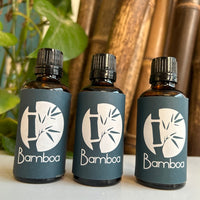 Bamboa carries a hand picked selection of essential oils, which have many benefits. The most common way to use essential oils is to put them into a diffuser or a humidifier. 
You can also dilute essential oils with a carrier oil and apply it directly to your skin. Or you can get creative and add the mixture to a body wash, shampoo, or bath.
We also recommend putting a few drops of your favourite essential oil onto a cotton ball and then place it in your wardrobe, in your drawers, your gym bag, rubbish bin or anywhere else that needs a scent upgrade. 

We carry the following five essential oils: 
Ginger Lily - Helps to relax the muscles or any body aches.

Lemongrass - Helps to repell insects, alleviate migraine and headaches

Jasmine - Helps relax, is an antidepressant, puts you in a good mood

Valley Lily - Alleviates migraines, helps with asthma, reduces scars and is good for the heart.

Lavender - Alleviates stress, pain, depression, anxiety and insomnia. Excellent to put some drops on your pillow case to help you get to sleep.