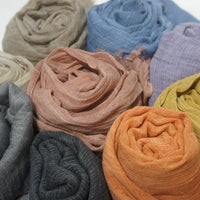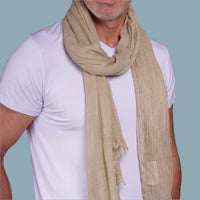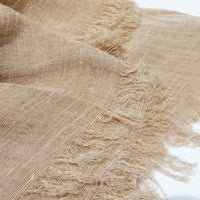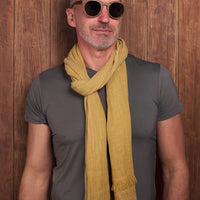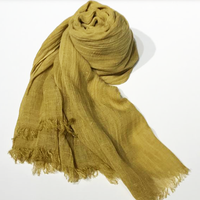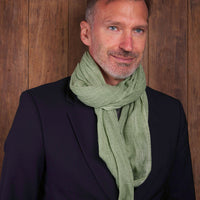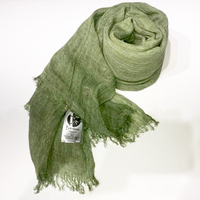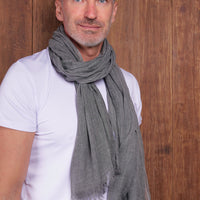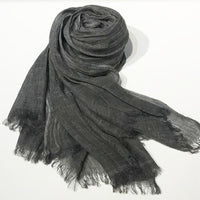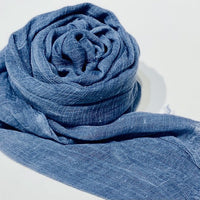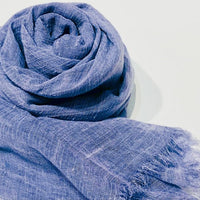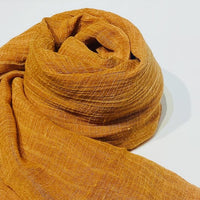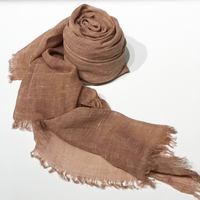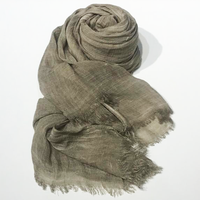 Mary Jane - Bamboo Hemp Scarf
Our Mary Jane scarf is designed for both men and women utilising the two most sustainable resources on the planet: hemp and bamboo. Due to the combination of these two incredible eco-friendly fabrics we have attained a softness through the silky bamboo fibers and the stiffer feel through the hemp fabric lending a more linen touch. 
Our Mary Jane is the perfect every day, casual scarf.
They come in different colours: Lavender, Ocean Blue, Merigold, Mustard yellow, Wheat, Olive, Spanish Rose, Stone, Charcoal.
Size

Length 190 - Width 80
Composition
80% hemp and 20% bamboo 
Care
Hand wash and hang dry