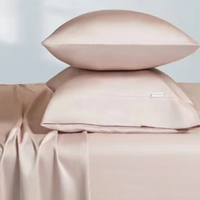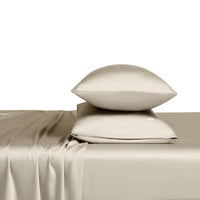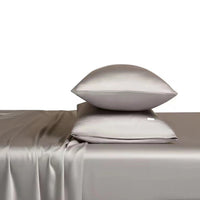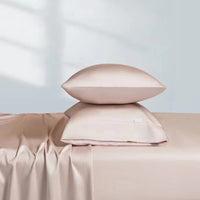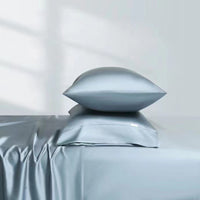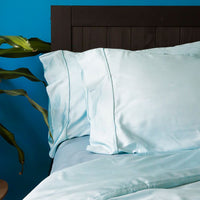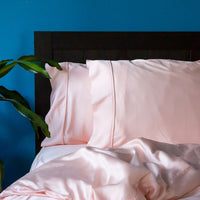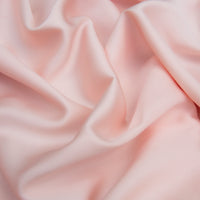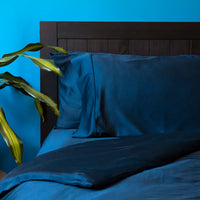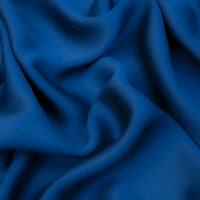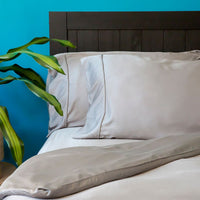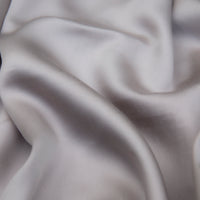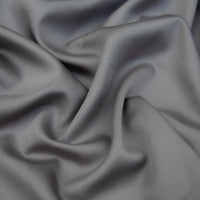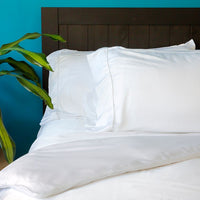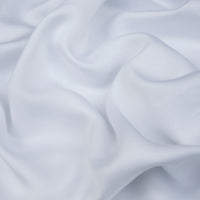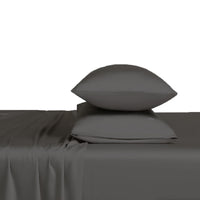 SILKY BLISS - Bamboo Flat Sheet Set
BAMBOA's bamboo bed linen, made from 100% bamboo fiber is the eco-friendly choice for your nights.
We all spend 30% of our life in bed, let's make that luxury time!
Bamboa's bamboo bed linen made from bamboo fibers is 3 X more durable than cotton, naturally anti-bacterial, odour-resistant and as smooth as silk.
Our Silky Bliss collection comes in plain colours and is packed in a bamboo fabric drawstring bag, practical to reuse afterwards.
BAMBOA's bamboo bed linen, made from 100% bamboo fiber, with an equivalent of an 800 thread count, is of the highest quality. Our bamboo bed linen is the eco-friendly choice as bamboo doesn't require pesticides or irrigation to grow. 
Furthermore bamboo fiber is entirely natural and completely biodegrades, returning to nature without harming the environment.
What are the advantages of bamboo fiber?
Extremely soft and silky texture
Highly absorbent (3 x more than cotton) and breathable
Hypoallergenic (perfect for sensitive skin)
Naturally Anti-bacterial and Odour Resistant, they stay fresh longer
Biodegradable textile material
Easy to machine wash and dry
This set includes
2 x Pillowcases (50cm x 75cm)
1 x Fitted Sheet
1 x Flat Sheet
Packaging
The set comes in a beautiful laundry drawstring bag, made from the same fabric. The additional advantage of these bags is that they reduce the need for disposable packaging.
Care instructions
Machine wash at 40 Degrees C
Tumble dry on low temperature
Read further for our recommended Care tips here: "Care tips for your Bamboo Sheets"
Sizes
Please refer to the size chart here

We can always tailor make if you require a special size, drop us an email