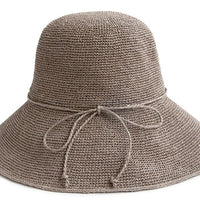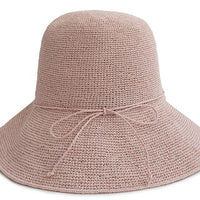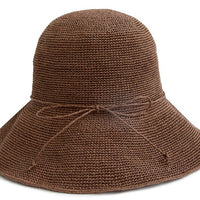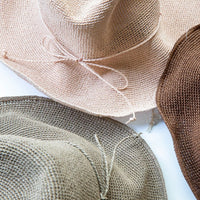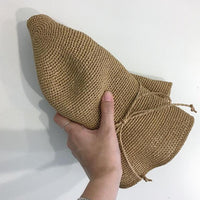 Usually all our products come from the most sustainable resource-bamboo. However, we couldn't resist introducing this beautiful HANOI Summer Hats collection, which are hand woven from recycled paper. 
Skilled craft ladies in Vietnam weave these beautiful hats from a sustainable source. Each hat is coated with a non-toxic resin for water resistance. You can shape them to suit your mood or event. 
These hats have a great advantage: you can fold them into a handbag or suitcase and know that they'll always spring back to their original form. 
Made from 100% recycled paper
Inner band tightens or loosens to the perfect fit
Our source is a Vietnamese Women's cooperative (fair wages)