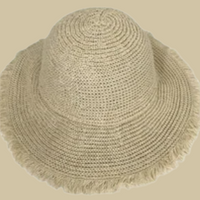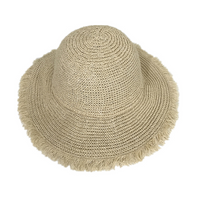 Our beautiful BOHO straw hat suits everyone - and it even looks great on men! 
As the name says it all, this hat gives a cool bohemian yet at the same time very chic look. Wear it on the beach or in town, you can easily scrunch it in your bag and won't lose shape. Just the perfect all round hat. 
It even has an adjustment inside so that you can tighten or loosen it to fit any head size.
Being out of natural fibres, it is completely biodegradable, so absolutely leaving no trace behind harming our beautiful planet. Which is what Bamboa loves and we love that you do too!