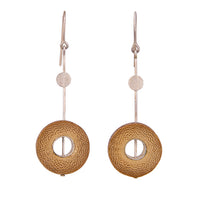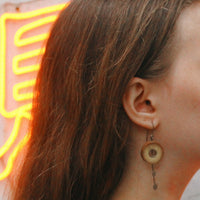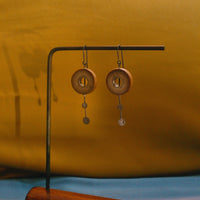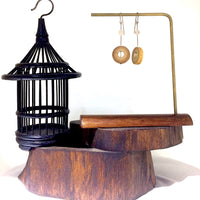 Bamboo Handcrafted Earrings - Silver Sun
Discover Bamboa's new sustainable bamboo jewellery collection "Rhizome', handcrafted in India.

Bamboo, one of the fastest growing plants, is completely sustainable, growing wild without the need of irrigation or pesticides. 



These earrings are designed by Rhizome, India's first multi-disciplinary sustainability design studio, which works at the intersection of craft, design and sustainability. These earrings are handcrafted from bamboo by traditional craftspeople.  The metal parts are also handcrafted, in 22 ct gold plated brass or silver.  
The earrings are from Rhizome's in-house sustainable jewellery design brank Baka. They are inspired by the natural form of bamboo and its fibre pattern. These earrings are about zen and balance - both for your style, and our world. The products have been made by hand and may have slight irregularities that are a natural outcome of the human involvement in the process. These are for the woman who is whimsical, nostalgic and classic – all at the same time.