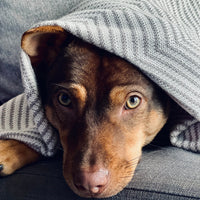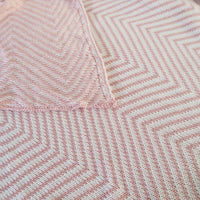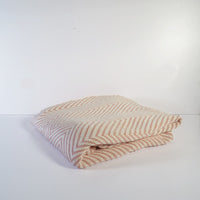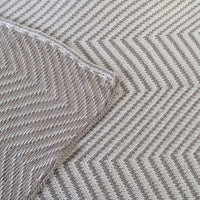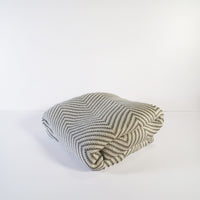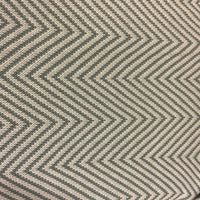 Kalina~ Bamboo Knitted Blanket
 
Our 100% bamboo fibre knitted blanket 'Kalina' is lovingly knitted by hand.  
Made from premium quality bamboo fibers, this throw is incredibly soft, lightweight, and breathable, making it ideal for all seasons. 
The natural properties of bamboo fibers make this throw luxuriously soft, and it's also hypoallergenic, making it a great choice for those with sensitive skin.
This blanket adds coziness to your sofa and can even be used as a bedspread. 
This soft and cozy blanket using 100% organic bamboo is the most eco-friendly choice as bamboo doesn't require pesticides or irrigation to grow. 
Furthermore bamboo fiber is entirely natural and completely biodegrades, returning to nature without harming the environment.

The name Kalina is inspired by the indigenous name which means 'love and affection' in the indigenous Wemba-Wemba language of New South Wales and Victoria. 
Made from 100% organic bamboo

Thermal regulation to keep you warm, but still lightweight (380 GSM)

Anti-bacterial and hypo-allergenic

Suitable for sensitive skin
3 colours available: grey, rose and sage green. 

Whether you're looking to add a touch of luxury to your living space or need a cozy blanket for movie nights, our KALINA Bamboo Throw is the perfect choice. Experience the comfort and quality of bamboo for yourself and elevate your home decor with our must-have throw.

Details

Size: 120cm Width x 180cm Length
Weight: 2 kg 
Material: 100% Bamboo fibre

Care
Bamboo fibre as a natural material has to a certain extent a self-cleaning effect and needs only occasionally be ventilated and shaken, If a stain should be removed immediately, clean the individual parts cold under running water and allow air to dry
- Gentle machine wash
- 30 degrees 
- Tumble dry low heat 
- Do not bleach