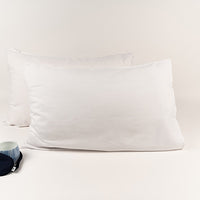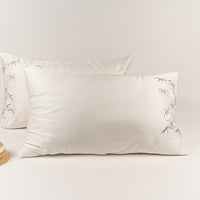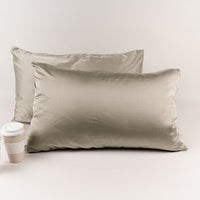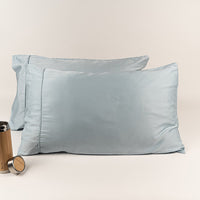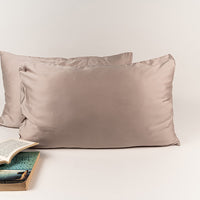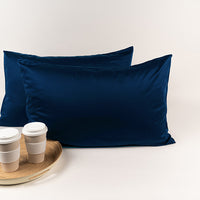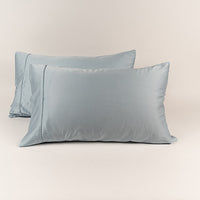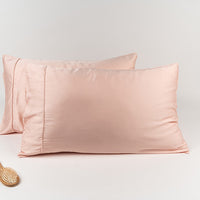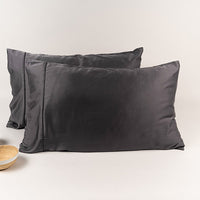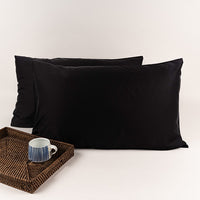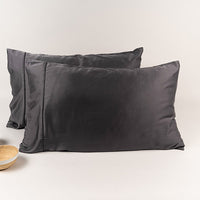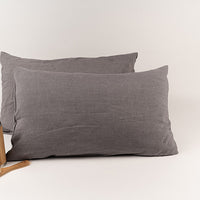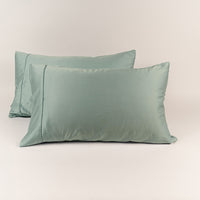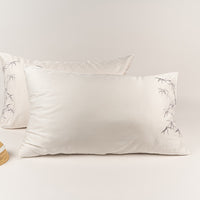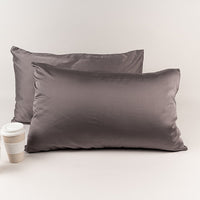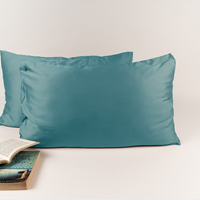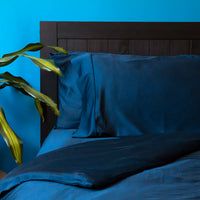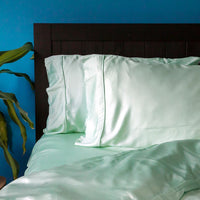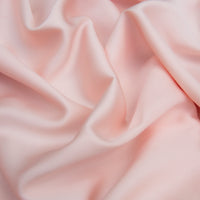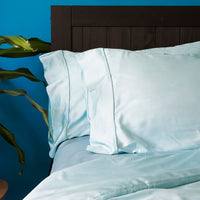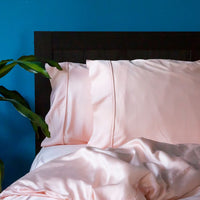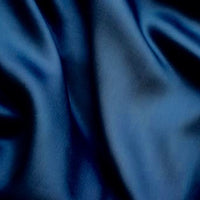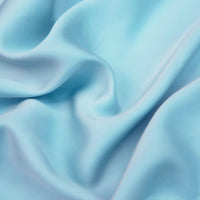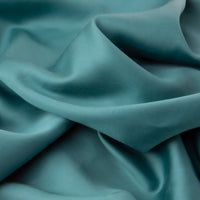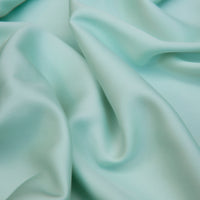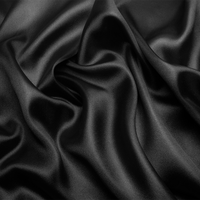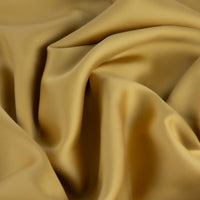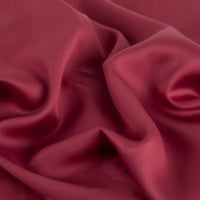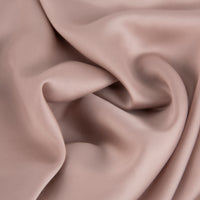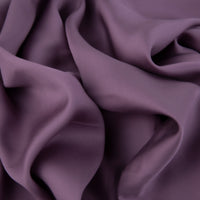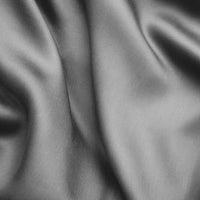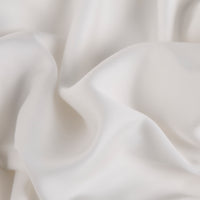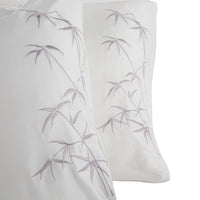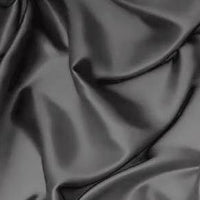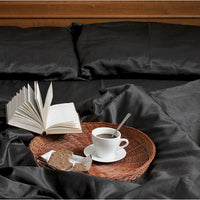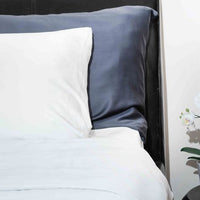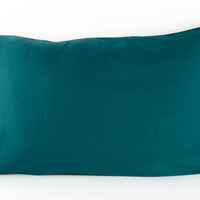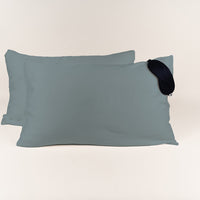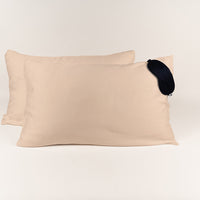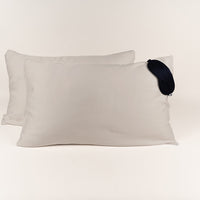 SILKY BLISS - Bamboo Pillowcase (Set of 2)


The ULTIMATE Pillow Cover for healthy youthful skin and amazing sleep!
Award-winning year-round bed linen made with Hypoallergenic & naturally temperature regulating sustainable bamboo.  The ideal choice for those focused on health, maintaining youthful skin and giving back to the planet.
Includes: 2 pillow cases with sleeves and a bamboo fabric draw string bag
Did you know that Bamboo is as soft as silk and often compared to cashmere in terms of softness?
It's one of the many reasons why we chose this for our 'blissful sleep' range of linens. Its also MUCH easier to wash than silk given it can be machine washed whereas silk needs to be hand washed.
It is also known to soothe skin conditions & leads to fewer skin breakouts.
Bamboo is naturally anti-bacterial, non-irritating and hypo-allergenic. It is also much less prone to mould and dust mites. Which means it's perfect for teenagers suffering from acne, people with sensitive skin and babies.
The perfect choice for those who want to maintain a youthful glow
Bamboo has anti-ageing properties.
Using a bamboo pillowcase reduce the friction between your pillowcase and face, which maintains your skin's elasticity and leads to fewer sleep wrinkles.
Bamboo linen lasts longer in-between washes
Bamboo is odour resistant and 3 times more breathable than cotton – which means it can stay fresh longer
Bedding that is ideal for all seasons
Bamboo is naturally thermo-regulating, meaning bamboo linen will keep your body cool in summer, and warm in winter.
The go-to choice for those who want to preserve our planet
Bamboo is a sustainably grown crop. It also requires 1/3rd the amount of water that cotton requires to grow and does not have any natural pests removing the need to use pesticides. Which means it's great for preserving our planet.
Your purchase helps conserve the planet AND provide another source of income for the underprivileged in Sri Lanka & Nepal. 
For every HK$1000 spent on our website, we plant a bamboo tree in either Nepal Or Sri Lanka. This not only is a step forward in conserving our planet (as Bamboo takes in nearly double the CO2 than fir trees and releases 35% more oxygen than trees – did you know this?!)but also provides a second source of income for the poor sections of society as they use Bamboo in everything from mats, baskets, scaffolding, fencing, chopsticks and so much more..
Don't Take Our Word For It.
We are extremely gratified to have won the Hong Kong Government's awards for Environmental Excellence for 2021 and 2022 & Platinum Best Bedding Award 2021 By LIV Magazine.
(Insert logos here)
Packaging
The 2 Pillowcases come in a beautiful laundry drawstring bag, made from the same fabric. The additional advantage of these bags is that they reduce the need for disposable packaging.
Care instructions
Machine wash at 40 Degrees C
Tumble dry on low temperature (if really necessary, otherwise hang dry is the best option)
Read further for our care tips here: "Care tips for your bamboo sheets"
Size Chart